It's been almost a week since we opened the Bookhype doors to beta testers, and it's definitely been a fun and weird experience! It took me a while to get used to opening up book pages and seeing other peoples' reviews! It's wild!
I've also been thinking a lot about what's next. I have a pretty big list of things to do but I'm trying to prioritize and figure out what to do first. Here are a few things on my mind:
Launching the activity feed
I've actually had a secret activity feed since well before launch – I just haven't really publicly advertised it yet.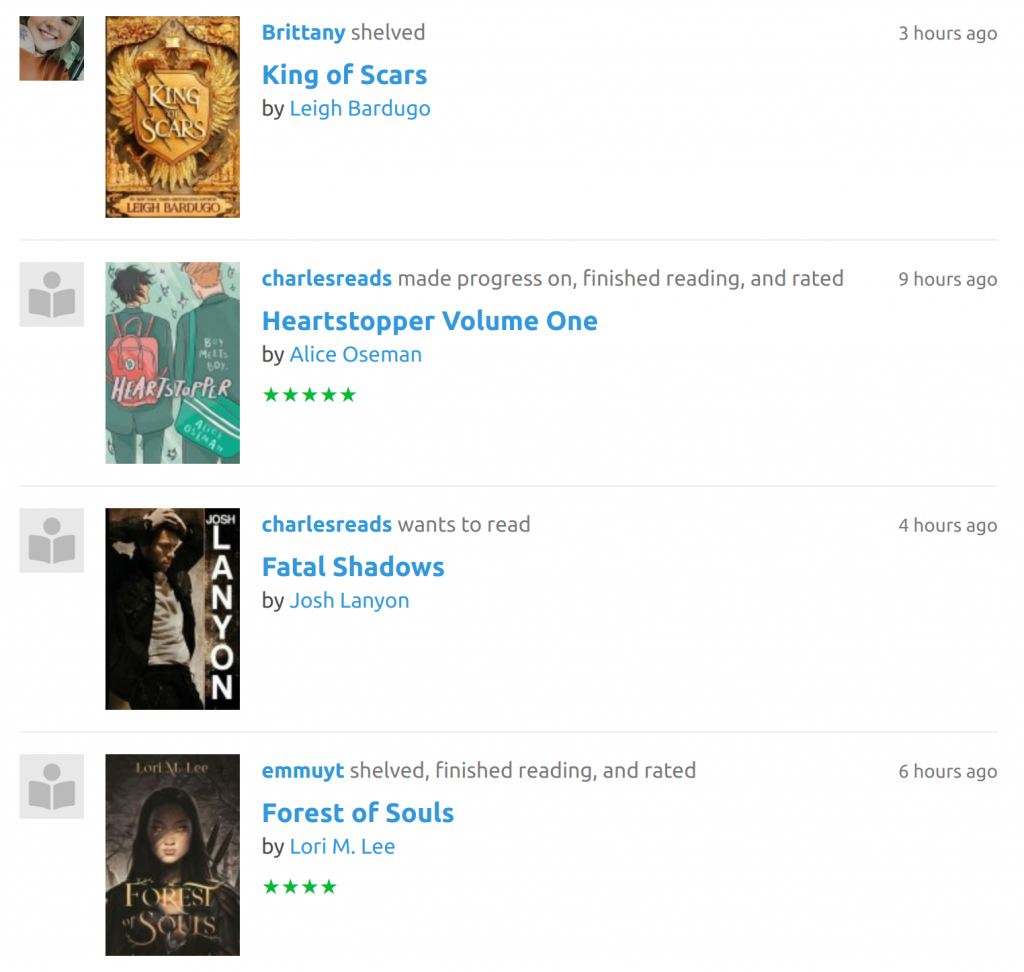 The biggest issue is that things get a little crowded when someone starts backfilling reviews/ratings. It's absolutely fine that they're doing that, but it makes me wonder if I can make some activity feed adjustments so we don't get all that action in the feed. Something to think about!
Comments & other forms of engagement
This might actually be my main priority now, which I didn't expect. As I've been stalking the activity feed, I've stumbled across a few updates that I've DESPERATELY found myself wanting to reply to! But I can't!
I expected to work on this at some point, but I didn't expect it to become my #1 priority so quickly. Possibly a project for this weekend!
Launching stats
I've had my own stats for quite a while now, but haven't turned them on for anyone else yet. This weekend I'm going to start enabling them for a few other people. It's something I want to test drive first in case there are any issues that I haven't found in my own stats yet, but might appear in someone else's. If that goes well, hopefully we'll turn them on across the board!
Personal release calendars tailored to your library
This is another feature I've had turned on just for me. Enabling it for everyone was going to be my project this week, but I think this one might get bumped in favour of working on comments. But this will definitely be released soon!
This release calendar is only for the books in your library. They're ordered by publication date and by default only shows future releases (though you can filter down to specific years/months).
This is a great way to keep an eye on the books coming out soon – but only the ones you've shown an interest in by adding to your library.
And a few smaller tweaks!
The ability to search books on an individual author's page.
More filtering options in your library.
Improvements to tags.
And more!
I hope you're as excited about these upcoming changes as I am!