I know we're just only halfway through 2021, but I'm already starting to get excited about the books releasing in 2022. There are some REALLY awesome ones, and I'm sure even more will pop up over the next few months.
I've put together my top fantasy picks coming in 2022 (of what I've seen so far!), but I also want to share a few highlights with you below.
An usurped prince will take up the mantel of a deadly assassin to reclaim his kingdom, his people, and his slain gods in the explosive start to USA Today Bestseller David Dalglish's new epic fantasy trilogy.

Cyrus was fourteen when his gods were slain, his country invaded, and his parents—the king and queen—beheaded in front of him. After years held prisoner in the invader's court, a mysterious group of revolutionaries breaks him free and gives him the chance for revenge that he's always dreamed of. In exchange, he will become the figurehead of their rebellion. He will become a hero to unite the people and strike fear in the hearts of the imperials. He will take up the skull mask and swords to become the legendary "Vagrant"—an unparalleled assassin of otherworldly skill.

But all is not as it seems. Creating the illusion of a hero is the work of many, and Cyrus will soon discover the true price of his vengeance.
---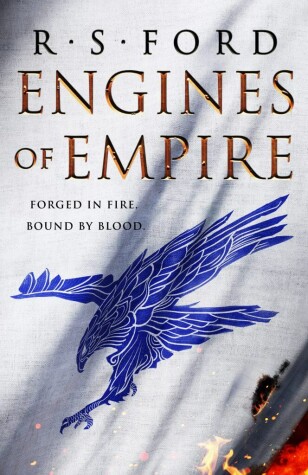 Engines of Empire is the unmissable start to a new epic fantasy trilogy— a tale of clashing Guilds, magic-fueled machines, intrigue and revolution, and the one family that stands between an empire's salvation or destruction.

The nation of Torwyn is run on the power of industry, and industry is run by the Guilds. Chief among them are the Hawkspurs, and their responsibility is to keep the gears of the empire turning. It's exactly why matriarch Rosomon Hawkspur sends each of her heirs to the far reaches of the nation.

Conall, the eldest son, is sent to the distant frontier to earn his stripes in the military. It is here that he faces a threat he could have never seen coming: the first rumblings of revolution.

Tyreta's sorcerous connection to the magical resource of pyrstone that fuels the empire's machines makes her a perfect heir – in theory. While Tyreta hopes that she might shirk her responsibilities during her journey one of Torwyn's most important pyrestone mines, she instead finds the dark horrors of industry that the empire would prefer to keep hidden.

The youngest, Fulren, is a talented artificer, and finds himself acting as consort to a foreign emissary. Soon after, he is framed for a crime he never committed. A crime that could start a war.

As each of the Hawkspurs grapple with the many threats that face the nation within and without, they must finally prove themselves worthy – or their empire will fall apart.
---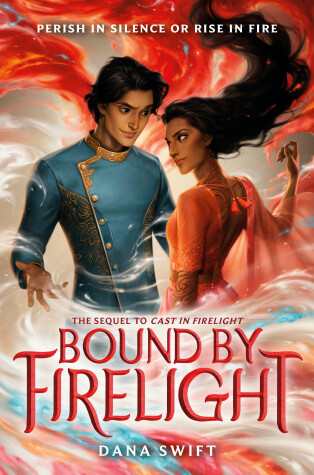 I won't post the synopsis for this one to avoid any spoilers for book one, but Bound by Firelight is the conclusion of a fun, romantic, young adult fantasy duology.
If you haven't already, be sure to check out book one, Cast in Firelight.
---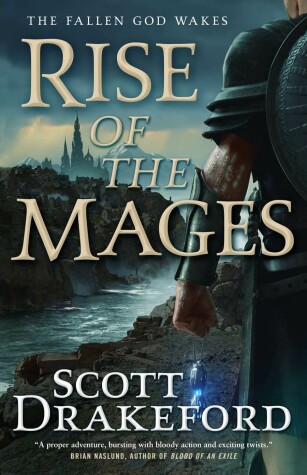 Scott Drakeford's epic fantasy debut, Rise of the Mages combines gripping, personal vengeance with compelling characters for an action packed first book in a trilogy.

Emrael Ire wants nothing more than to test to be a weapons master. His final exam will be a bloody insurrection, staged by corrupt nobles and priests, that enslaves his brother.

With the aid of his War Master tutor, herself an undercover mage, Imrael discovers his own latent and powerful talents.

To rescue his brother, Emrael must embrace not only his abilities as a warrior but also his place as last of the ancient Mage Kings―for the Fallen God has returned.

And he is hungry.
---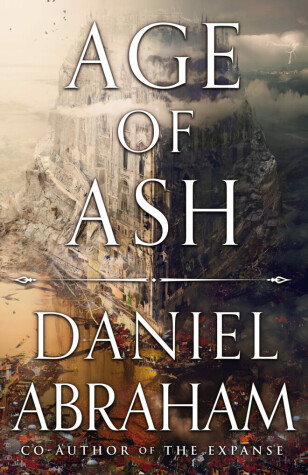 Kithamar is a center of trade and wealth, an ancient city with a long, bloody history where countless thousands live and their stories unfold.

This is Alys's.

Alys is simply a petty thief from the slums of Longhill, but when her brother is murdered, she sets out to discover who killed him and why. But the more she discovers about him, the more she learns about herself, and the truths she finds are more dangerous than knives.

Swept up in an intrigue as deep as the roots of Kithamar, where the secrets of the lowest born can sometimes topple thrones, the story Alys chooses will have the power to change everything.
---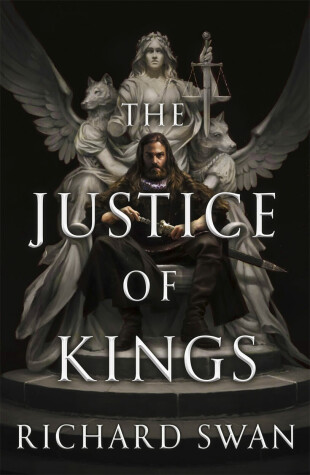 The Justice of Kings, the first in a new epic fantasy trilogy, follows the tale of Sir Konrad Vonvalt, an Emperor's Justice – a detective, judge and executioner all in one. As he unravels a web of secrets and lies, Vonvalt discovers a plot that might destroy his order once and for all – and bring down the entire Empire.

As an Emperor's Justice, Sir Konrad Vonvalt always has the last word. His duty is to uphold the law of the empire using whatever tools he has at his disposal: whether it's his blade, the arcane secrets passed down from Justice to Justice, or his wealth of knowledge of the laws of the empire. But usually his reputation as one of the most revered—and hated—Justices is enough to get most any job done.

When Vonvalt investigates the murder of a noblewoman, he finds his authority being challenged like never before. As the simple case becomes more complex and convoluted, he begins to pull at the threads that unravel a conspiracy that could see an end to all Justices, and a beginning to lawless chaos across the empire.
---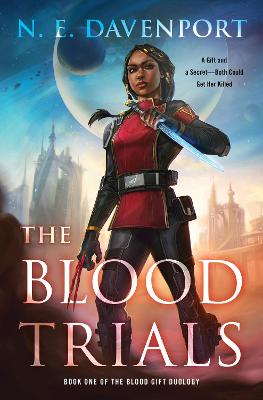 Blending fantasy and science fiction, N. E. Davenport's fast-paced, action-packed debut kicks off a duology of loyalty and rebellion, in which a young Black woman must survive deadly trials in a racist and misogynistic society to become an elite warrior.

It's all about blood.

The blood spilled between the Republic of Mareen and the armies of the Blood Emperor long ago. The blood gifts of Mareen's deadliest enemies. The blood that runs through the elite War Houses of Mareen, the rulers of the Tribunal dedicated to keeping the republic alive.

The blood of the former Legatus, Verne Amari, murdered.

For his granddaughter, Ikenna, the only thing steady in her life was the man who had saved Mareen. The man who had trained her in secret, not just in martial skills, but in harnessing the blood gift that coursed through her.

Who trained her to keep that a secret.

But now there are too many secrets, and with her grandfather assassinated, Ikenna knows two things: that only someone on the Tribunal could have ordered his death, and that only a Praetorian Guard could have carried out that order.

Bent on revenge as much as discovering the truth, Ikenna pledges herself to the Praetorian Trials-a brutal initiation that only a quarter of the aspirants survive. She subjects herself to the racism directed against her half-Khanaian heritage and the misogyny of a society that cherishes progeny over prodigy, all while hiding a power that-if found out-would subject her to execution…or worse. Ikenna is willing to risk it all because she needs to find out who murdered her grandfather…and then she needs to kill them.

Mareen has been at peace for a long time…

Ikenna joining the Praetorians is about to change all that.

Magic and technology converge in the first part of this stunning debut duology, where loyalty to oneself-and one's blood-is more important than anything.
---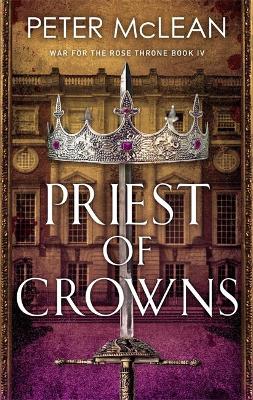 Priest of Crowns is the fourth and final book in the War for the Rose Throne series.
If you haven't already, be sure to check out the first book, Priest of Bones. It's on the grim side, so be warned, but it features a brilliant cast of characters.
I expect great things from Priest of Crowns!
---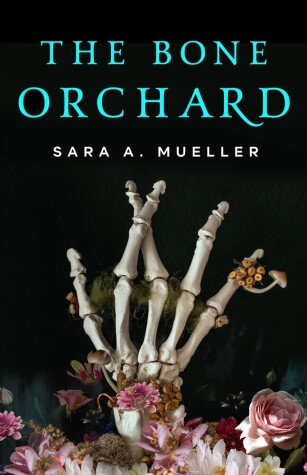 Sara A. Mueller's Bone Orchard is a fascinating whodunit set in a lush, gothic world of secrets and magic–where a dying emperor charges his favorite concubine with solving his own murder, and preventing the culprit, which undoubtedly is one of his three terrible sons, from taking control of an empire.

Charm is a witch, and she is alone. The last of a line of conquered necromantic workers, now confined within the yard of regrown bone trees at Orchard House, and the secrets of their marrow.

Charm is a prisoner, and a survivor. Charm tends the trees and their clattering fruit for the sake of her children, painstakingly grown and regrown with its fruit: Shame, Justice, Desire, Pride, and Pain.

Charm is a whore, and a madam. The wealthy and powerful of Borenguard come to her house to buy time with the girls who aren't real.

Except on Tuesdays, which is when the Emperor himself lays claim to his mistress, Charm herself.

But now–Charm is also the only person who can keep an empire together, as the Emperor summons her to his deathbed, and charges her with choosing which of his awful, faithless sons will carry on the empire—by discovering which one is responsible for his own murder.

If she does this last thing, she will finally have what has been denied her since the fall of Inshil ― her freedom. But she will also be betraying the ghosts past and present that live on within her heart.

Charm must choose. Her dead Emperor's will or the whispers of her own ghosts. Justice for the empire or her own revenge.
---
Hostage of Empire is one of my new favourite series. If you like subtle court intrigue and fighting over a throne, check out the first book, The Throne of the Five Winds.
---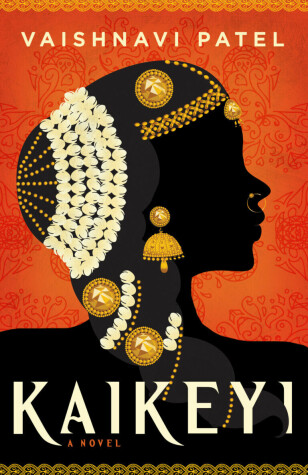 In the kingdom of Kekaya, Kaikeyi is raised on grand stories about the might and benevolence of the gods: how they churned vast oceans to obtain the nectar of immortality, how they offer the devoted and the wise magnificent boons, how they vanquish evil and ensure the land prospers. Yet she watches as her father unceremoniously banishes her mother, her own worth measured by how great a marriage alliance she can secure. And when she calls upon the gods for help, they never seem to hear.

Desperate for independence, she turns to the ancient texts she once read with her mother and discovers a magic that is hers alone. She uses it to transform herself from overlooked princess into warrior, diplomat, and most-favorite queen, determined to forge a better world for herself than the one that gods and men have granted.

But when darkness threatens the cosmic order, the path the gods have chosen for Kaikeyi's family—especially that of her beloved son, Rama—challenges all she has built. She must decide if her resistance is worth the destruction it will wreak…and what legacy she intends to leave behind.
---
Read an explosive fantasy action in this Hindu philosophy inspired Adult Fantasy THE SURVIVING SKY, which combines the worldbuilding of THE BROKEN EARTH trilogy by N.K. Jemisin and the relationship dynamics in EMPIRE OF SAND by Tasha Suri.

Ahilya is a second-class citizen in a floating city made of plants, high above a storm-ravaged planet, campaigning for change that will benefit all classes. Complicating her goals is her rocky marriage to Iravan, the most revered leader of their magical society, responsible for psychically manipulating the floating city's architecture. But the Earthrage storms below are growing longer and deadlier. And as Iravan falls under investigation for being too powerful, truths emerge that challenge everything she believes about their privileged society and the origin of the storms.

Now Ahilya faces a choice: expose her society's secrets and destroy her marriage and culture? Or keep silent and perpetuate the inequality that has held her back her entire life? As the floating city's architecture fails and they begin to plummet into the storm, the consequences of Ahilya's choice will ripple not only across her heart, but her entire civilization.
---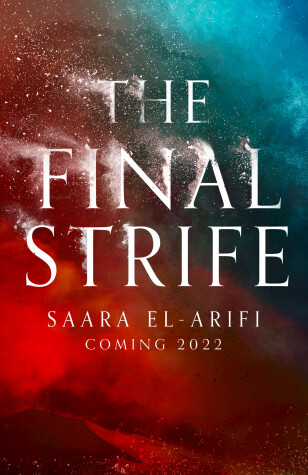 Stolen from her noble crib as a child, Sylah was one of 'the Sandstorm': 12 Ember children raised by rebels to one day bring down the empire — until a massacre left her the lone survivor.

Years later she spends her days numb from addiction, fighting (and winning) in the ring to fund her habit. But when her long-lost stepbrother returns, determined to fulfil the purpose they were trained for, Sylah is caught between her blood, and her loyalties.

Forced to confront everything she has run from, and the truth of her past, can Sylah achieve the destiny she was trained for?
---
Looking for even more 2022 books? Check out our full list of top fantasy releases, or view even more on our new releases page.